Last Updated on January 4, 2021 by Andre
Affiliate Marketing In Australia is on the rise. Now it's time for Australia to keep going forward. Learn How To Earn And Grow
Due to the huge impact affiliate marketing has had on the online market more so in the US and UK. Now it's Australia's turn.
Australia has been lagging behind but now is gaining momentum as businesses are starting to realize that the opportunity for greater brand recognition and increased awareness, is better focused online rather than just at the local level (brick and mortar).

Over the last few years, there has been a 12% increase in growth within the retail sector according to the Roy Morgan Research in their State of the Nation Report.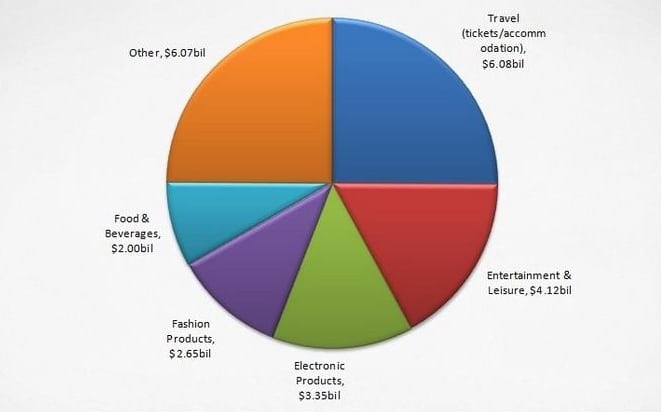 They have indicated that some of the popular purchases made over the internet were in the travel and leisure sector which is around 45% of purchases made online and closely followed by fashion coming in at around 23.4%.
The weekly online expenditure worked out was $285 for each person.
This is a growing trend and shopping online is becoming the norm.
Not only is the increase in growth encouraging but there is an increase now where over 50 percent of Australians are shopping online and rising steadily and that over 60% of people are using the internet more than once daily.
This is great news not only for businesses that are now incorporating and focusing on the online world.
But also for people such as you who wish to become involved in Affiliate Marketing online.
As they realize the potential for increased awareness of their brand (products or services) they start to have the need to allow affiliates to help spread their wares to a greater level.
A win-win situation for all concerned. The Advertiser, the affiliate, and the consumer.
This is where you come in with Affiliate Marketing.
Here the business welcomes, in particular, website owners who deal with online promotions or affiliate marketing.
You have the opportunity to join their affiliate base for free.
This is a great time now for Australians to grab hold of this situation as the growth in ever increasing and the opportunities to have your foot in the door earlier than later.
As the business expands so will you when you become an affiliate with the business or organization handling the affiliate network.
How to become an affiliate.
This is a very simple process where you go to the business or organization and fill in your details along with your website name and other requirements they seek.
The business will notify you of your acceptance. Once accepted you are then able to advertise their products or services.
They will provide you with your own unique affiliate link either as a banner or a code where you can link this to your text.
This can be a special link you add to an image or anchor text or even a banner that has the embedded link inside.
The next step is to promote that product or service on your website.
When a visitor comes and visits your site, they will read what you have to offer and should they like what they read and see, they will click the link which will take them directly to the main website you are affiliated with.
The visitor may read a bit further up on any reviews and if they accept will purchase the product.
The affiliate network will handle all the financial details along with the delivery details.
Once payment has been accepted and processed your affiliate group will then proceed to send your commission on the sale of the item the now customer has purchased.
That is the simple explanation in becoming an affiliate.

Below is a chart courtesy of Commission Factory which I am part of.  I will add more on Commission Factory in a later post.
This will show you the Circle of Life for an Affiliate Marketer working online.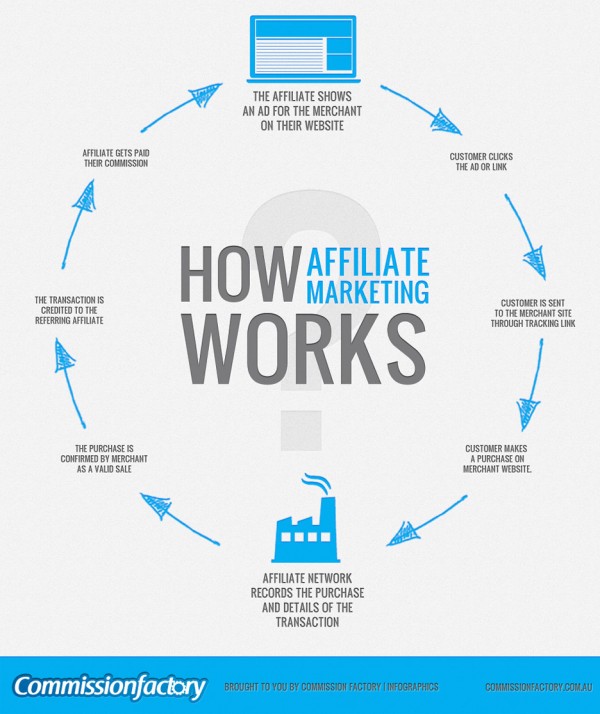 Wishing you well in all you do.