What About Me? I am an Aussie wanting to learn about Online and Affiliate Marketing. Strive to succeed and you will achieve. That's my motto so learn, earn and grow with me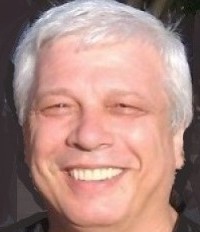 I am the kind of person that wants to learn what I can, work on being the best that I can, and in the process, I love to help others achieve their best as well.
I live in New South Wales one of the beautiful states on the Eastern Coast of Australia.
For 11 years I worked for the same company until it was taken over by an overseas investor.
This overseas group also owned one of our rival companies, which were given the authority to merge our staff and products with theirs.
The products went over, many staff got retrenched within 6 months of the merger.
Go figure what are the odds on that?
I lasted a further 6 months after helping them with their finances when my turn came to get retrenched just before Christmas.
I still enjoy working but this time I wanted to work in a different way.

That's when I decided, what better way to still work than to work from home and create an online marketing presence and still be helping others along the way.
This would be more beneficial to work from home and a great benefit not only for myself but also for my precious family as they are my life.
With my own business, in my own hours, as my own boss and not travel unless I need to pop down to the shops for something.
How cool is that!
Family Time:
Apart from the benefits of being your own boss and working from home.
I can have a more valuable and precious time with my family. 
Lost Family Time: Think about it!
Ask yourself this question.
How much time do you spend traveling to and from work each and every day?
I don't know about you, it may be shorter or longer, but it took me at least 2 hours in total just traveling.
I would rather swap my 2 hours of traveling time and have it as 2 hours of family time instead.
That would be far more productive just that on its own. Don't you think?
A new start in life:
I started to search on the internet and found a site called Wealthy Affiliate.
After doing some further research, as I have been scammed before from what I called Wolves in Sheep's Clothing.
I looked into what Wealthy Affiliate had to offer. I liked what I saw and decided to join Wealthy Affiliate as a Starter Member for Free, yes free, which made the decision easier.
I had learned more in the first 7 days with Wealthy Affiliate than I have over the years of trying elsewhere.
Taking the Premium Membership was one of the best choices I made.
I could have stayed as a free Starter member for life if I wanted. No one was forcing me to go Premium. Which is another benefit there is none of this pushing for you to upgrade?

I saw the value and benefits premium membership had to offer, made my own choice to go premium, and have no regrets in doing so.
I now have my own website and am already working on my other websites.
I have found the community I am with now seem like another family, they are supportive, willing to lean a helping hand. 
Now I am helping others as well which is called paying it forward by answering questions and helping others.
My friends
Thank you very much for your precious and valuable time spent reading this.
I really appreciate this and hope to see you all on the Wealthy Affiliate site.
Remember it's FREE to join just have a look at what there is to offer below.
There is no obligation to upgrade, try it for 7 days, and make up your own mind.
In the meantime you will be learning a lot, building up your own free websites when you join.
If it's not for you, you would have gained extra knowledge and spent no money.
How is that for a challenge? All to gain nothing to lose. Give it a go? I did say it was free to join, didn't I?



 Important Note:

This is not a quick earning money scam, but you will learn the right way to online or affiliate marketing.
There is a lot to learn and absorb.

It doesn't matter if you are a newbie like me.
You could be at an expert level or in between.
There is learning to be had at all levels.
So if you would like to join me within Wealthy Affiliate and have that extra time with your family.
May I first suggest before you make any commitment that you read what I have to say about Wealthy Affiliate first.
If you are comfortable with what has been said and you wish to try it out for Free then please do so.
You can click here and see what you will receive for free. Wealthy Affiliate Page.

As stated in my website address Learn Earn Grow with Online or Affiliate Marketing.