Last Updated on July 21, 2022 by Andre
Based on The book, Napoleon Hill The Law of Success Grow your Personal Success through the wisdom many people have achieved in their career. You can too.
In Napoleon Hill The Law of Success
Napoleon Hill wrote: "Teaching, for the First Time in the History of the World, the True Philosophy upon which all Personal Success is Built".

The original book was called "The 16 Laws of Success" but was later changed to "Napoleon Hill The Law of Success".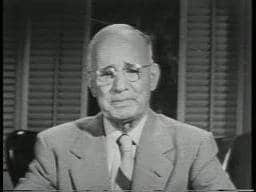 His original multi-volume collection called "The Law of Success was released 20 years later (refer to the image below).
He collected all the knowledge and wisdom of the secret to the success from top 500 successful people at the time.
"Whatever The Mind Can Conceive & Believe, It CAN ACHIEVE" Napoleon Hill.
Napoleon Hill believed by having negative emotions, particularly issues dealing with being selfish or fearfulness did not belong or have a right to be part of The Law of Success.
This feeling that such emotions were a source of failure, one that would only be suited for unsuccessful people.
The only way to gain personal and positive achievement according to Hill was to have a solid foundation built, then success could be achieved.
This is the foundation that The Law of Success provided, and anyone displaying such negative emotions is already on their way to failure.
Napoleon Hill Audio
This audio from the man himself, Napoleon Hill goes for about 2 hours.
You will find so much knowledge to be gained n various areas of your life and totally worth taking time to listen to.
Video with thanks to Love, Inspires, Faith, Empowers.
Who said it couldn't be done?
Although first released as a course, Napoleon took these works around every major city throughout the states for around 7 years.
Each Volume is available separately and would make a wonderful collector's edition.
The 16 Lessons were as follows:
1. The Master Mind
2. Definitiveness of Purpose
3. Self-Confidence
4. The Habit of Saving
5. Initiative and Leadership
6. Imagination
7. Enthusiasm
8. Self-Control
9. The Habit of Doing More Than Paid For
10. A Pleasing Personality
11. Accurate Thinking
12. Concentration
13. Cooperation
14. Profiting by Failure
15. Tolerance
16. The Golden Rule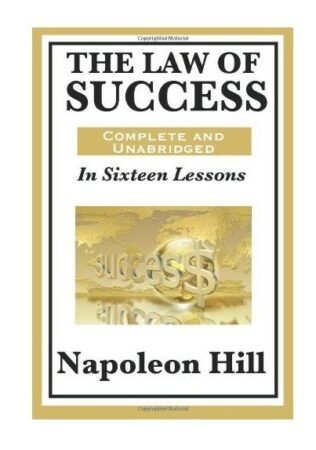 Credits
He dedicated The Law of Success to Andrew Carnegie, Henry Ford, and Edwin C. Barnes who was an associate of Thomas A. Edison.
Plus an acknowledgment of 45 (this included the above three as well). These were the most powerful men on Earth as per Napoleon Hill's statement in the book.
List of 45 names Hill Thanked
Here are some of the other names mentioned:
Not a bad list of people to associate with is it?
Although the release proved a success, the earnings were short-lived as the Great Depression hit and so did the royalties.
Did that stop Napoleon Hill? Hardly.
After the Great Depression Napoleon still felt that calling in spreading the news to people that there was hope and that you can be successful.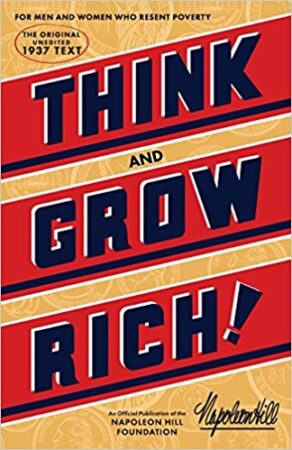 Napoleon Hill's most famous of all, Think and Grow Rich which is a condensed aspect based on the above 16 Laws of Success.
Remember:
The Laws of Success don't always relate or are restricted to financial issues.
These laws can easily benefit a person's private life be it physical, mental, or spiritual.
That is also part of the secret as it's is available for all who wish to use it for the right reasons.