Last Updated on November 12, 2022 by Andre
Can we start creating Multiple Websites and Niches? Why? Do we also need more than one Niche as well?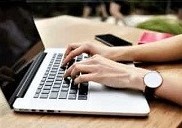 These are some of the questions asked by Newbies.
It's your choice.
However:
Having said that doing so can cause more headaches and problems when you first start and possibly later down the track if you have taken more than you can chew.
Remember, you are the one who needs to keep up the maintenance of all your sites, the more you have the more work is involved.
The more frustrated you also will become in doing so.
So when you first start off it may be wiser to start off with one maybe two sites max then as you learn more about how it all works you then earn that knowledge that will help you grow down the track with your online marketing venture.

Best to take baby steps first:
The best way to start is to join as a free member where you will get 1 free websites to get you going.
It is free to join the website hosting is also included.
From here you will go through the lessons in the Online Entrepreneur Certification Course created by Kyle and Carson Co-Founders of Wealthy Affiliate.
Kyle provides many training videos there are 5 lessons in course 1 which is available to you for free plus a bonus course of another 5 lessons normally reserved for Premium members.
There are more bonuses and benefits you can learn about them by clicking here Get started.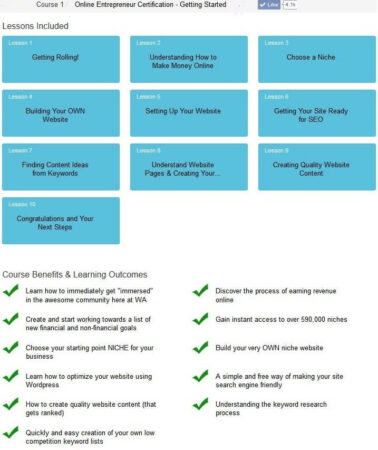 As you can see you will learn all about selecting a niche to create a domain name and using that niche to create your own website.
There are multiple amounts of learning available to you plus so much more.
This is only a small part of what you will learn.

Seriously before you do anything drastic go through the lessons and the two free websites available for you to learn how to create and find your niche and create your website.
The best option is to follow what Kyle, Co-Founder of Wealthy Affiliate shows in his Online Entrepreneur Certification Course. Kyle will show you the best way to learn and earn while you grow your website.

This course is available for all Starter members who wish to join Wealthy Affiliate for free.
A further note:
Here you will find one constant word mentioned in the lessons which will be vital to your success that I know you are capable of.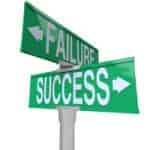 This word will be the key to either your success or possible failure.
That word is CONTENT.
You need to create quality website content to succeed.
Yes, other main words such as keyword and niche are being thrown around with your website be it a single website or multiple websites.
They too are also very important components for you to succeed in your online business venture.
However, no matter how good your use of a keyword(s) or selection of a niche(s) or even multiple amounts of websites.
It will not bring you the success required for you to keep your online business running in the long term if you don't have great content.
You may have some short-term luck, but without great content ask yourself how long will your business succeed.
Wealthy Affiliate will help you go forward.
Trust in yourself take the forward steps in life for you are worth it and you will succeed when you strive to achieve.

Is that what you want?
Remember Elvis may be the King of Rock n Roll but the content is King of Websites always is and always will be.
(By the way, in my opinion, Elvis rules and will live on forever.)
Back to Websites and Niches
Put it this way, how are your visitors going to see your website if Search Engines such as Google (which is the main one) along with other engines like Bing/Yahoo are going to find your website if your content is not that great?
The main focus
Think about these options if you wish.
A) Would it be better to work on one website where you focus on writing great content and then being ranked in the first couple of pages of Google and other search engines whilst getting plenty of traffic?
Or
B) Would it be worthwhile in having two or more sites of average content with little or no notice from Google and other search engines and getting hardly any traffic?
The choice is yours.
The pathway to success is only a click away.
At Wealthy Affiliate, all starters who wish to join for Free will learn the following: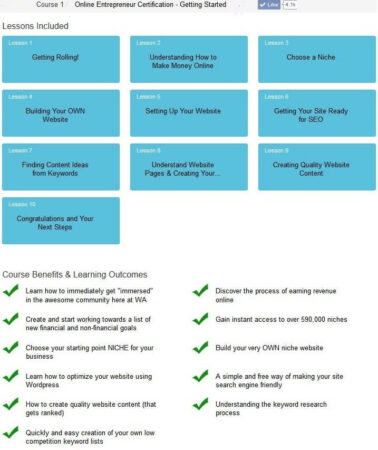 You will also have access to the Bootcamp Phase 1 course as well.
As you can see there are many features you will learn as a Starter member which you get when you join.
To join click the icon above to go forward with your own online business working as your own boss.
I wish you every success and should you need support we are always around to help you succeed along the way.