Last Updated on November 11, 2022 by Andre
Turn your passion into a thriving online business, share your talents. Learn how to earn along the way while helping others with what you have to offer online.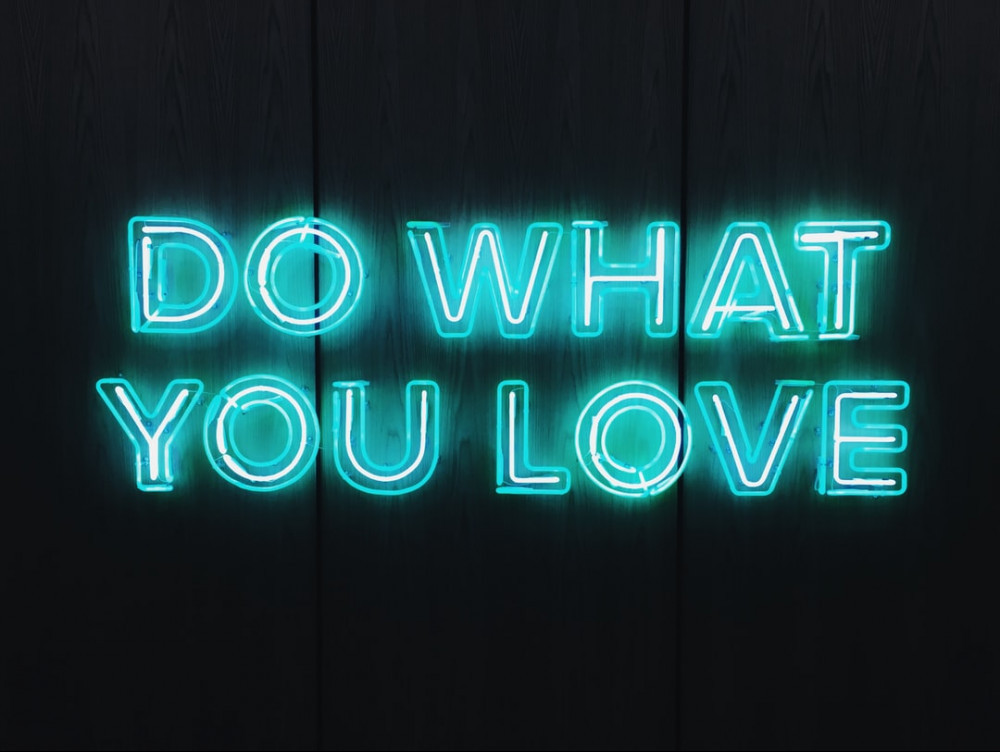 Turn Your Passion Into a Thriving Business
Are you living a fulfilling life?
Turn Your Passion into a Thriving Online Business Do What you Love and Love What you Do
Click To Tweet
Does your current work fuel your ambition for a better and more fulfilling life?
Are you feeling stuck in a rut as if walking blindfolded heading towards a dead-end street?
If you are working in the so-called 9-5 job and you are happy to work for someone else for the rest of your working career, I applaud you for that and wish you much happiness in doing so.
However, many may like their job for most people but don't have the passion for it.
It is a job that pays the bills in most cases, some don't even cover that, and some need to work a second or third job to make ends meet.
That dead-end street is just around the corner, and you are heading for that quickly.
I can certainly understand that once we have a usual routine or habit, changing this can and will be uncomfortable for most.
Along with the fear of what if this change doesn't work? Will I like it?
To answer this last small question, say to yourself, if my passion is something I love to do and want to share it with others, knowing you are helping them, I am sure you will like it.
It is, after all, your passion in life.
There is life outside of the 9-5 job.
Yes, regardless of the active job you do for others, there is life outside of  "The Job," and it is not just the weekend or when you are on holiday (eventually when the time comes).
Have you thought about the idea of being able to turn your passion into a thriving online business?
There are no weekends; there are no five days a week but one that flows into everything your heart sets the desire for down the track.
You are your boss
No need to travel while getting stuck in traffic queues,
You set and work your hours.
Enjoy a more significant lifestyle and, for many share extra hours with the family.
One vital part is to love what you do while staying and keeping a happy focus in life that will carry over your personal life.
There is no need to be stressed, tired, and for many angry coming home from a hectic working life.
If you feel you will be miserable at it, you have not found the right passion.
However, if you enjoy your passion in life and have fun, this could be your niche (more on the niche later).
What are your passions?
Think about it, if your passion is working for someone else, great, but many would love to be able to live a life doing what they love with the desires of their choosing and be able to enjoy all the time.
Do what you love most and not what you are told to do, when to do it and how it has to be done.
Most of all, you will have a timeframe to get the job done and, if not, have to answer to a boss who may not always be as kind to you as you to others.
Your passion is one of the most critical areas you would need to give significant thought to making money online.
Let's look at some passions.
Gardening
Fishing
Art & Crafts
Fitness
Animal training
Computer games
Take Notes
At this point, take a pen and paper or on your computer write down all the passions and interests you have.
Some may already be listed above.
You may have other areas you are passionate about.
Don't forget to include any hobbies you may have, which is also a great passion you could share with others online.
You may be surprised how many people out in the world share the same passions as you.
Once you have written down as many as you like, break it down to one or two that you have the most passion for and hopefully have excellent knowledge about it.
Don't worry if you don't have all the knowledge or skills; you don't need to be an expert but, more importantly, have the passion for something you love and want to share with others.
As you progress, you can always do more research on it and benefit from learning more for yourself.
Give and share your added knowledge with others, as I will explain in the example below.
It all starts with a Niche.
Let me explain this:
A Niche is a group of people looking for something specific to their needs.
Technically anything of interest is a Niche; however, there was one word added in the above explanation; that word is specific.
Some niches are too broad, and some are specific.
This specific type is what you want to focus on; that is the particular niche relating to your passion.
That is why your written list will come into action.
Let us look at two examples:
You are selecting your specific niche in life.
At this point, you have grabbed those great passions you love; now it is time to break it down further, so it is not too broad but specific for your reader's intent.
Fishing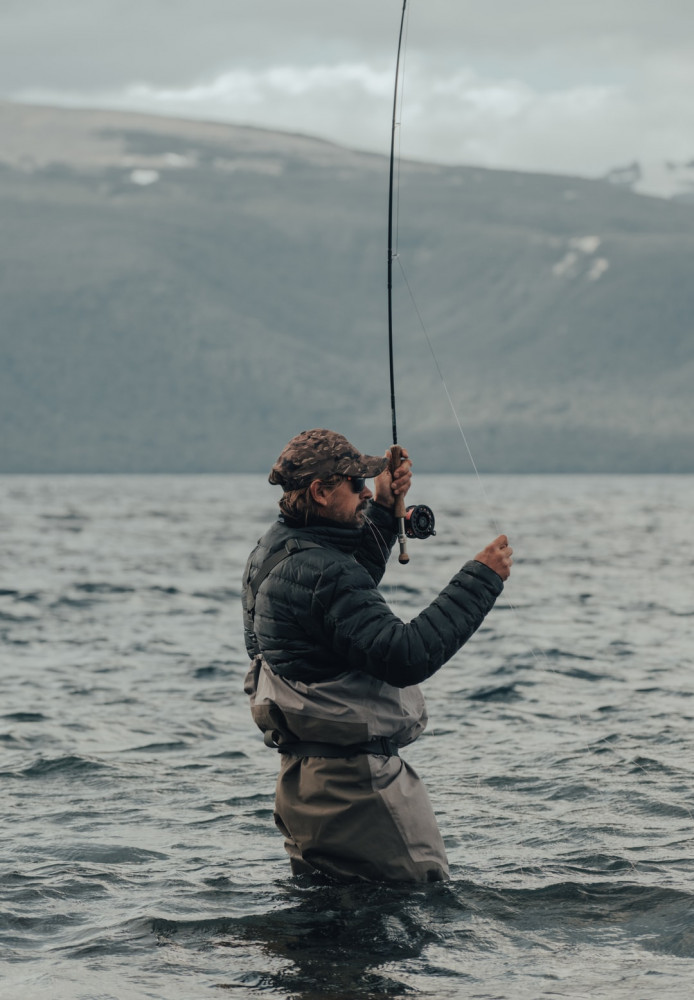 Let's say you have and are an avid fishing enthusiast; you love your fishing and are good at it and enjoying it as well.
But think why you are good at it?
Is it because you found that great spot that brings you the fish?
Perhaps it is the gear you use (pardon the pun) or the hook, line, and sinker used.
Perhaps you have the right bait for a particular type of fish you love to catch; you may have a specific technique you use that works for you, while for others, you see they are not getting fish even though you are near them.
Trust me; I saw a ten-year-old one-day catching fish while a group of us Adults caught nothing.
We were only about 20 feet from him, so we all gave up and went swimming instead and bought fish and chips nearby, LOL.
You can share so many aspects online with the skills and knowledge you have gained over the years.
However, as a niche, when you create a website, you would not be talking about fishing as a whole as that is still too broad.
Especially at the beginning stages when you develop a website online. (For more in-depth reading, you can read The Niche Definition.
For now, you would want to focus at the start on certain specifics like fishing for Trout or best rods to use when trout fishing, the best bait for Trout.
What did you notice above?
Can you see the pattern here? We are talking about something specific that a particular group of people (your readers) will want to know more about.
Yes, it may involve rods, bait, and all the other tools of the trade you use.
However, you are talking about fishing for Trout, and that is what your topic is centered on Trout.
Along the way, you are also talking about the equipment that helps you catch Trout. 
Mentioning the equipment can be an added value to promote such trade tools specific to Trout fishing.
That would be a specific niche you could focus on, not on every type of fish worldwide.
Fitness
The same could be said for Fitness that is far too broad; however, you could break it down to more specific areas such as Fitness for women or men.
Now, let's break this down to the specific niche area you seek, such as Losing weight for women over 50 or losing weight for men over 50.
Even then, you could write deeper to losing weight for women over 50 with diet same for men.
There is so much you can write about just the Fitness for women or men over a particular age, and it doesn't stop there.
I do hope you understand the concept of being specific with the niche that is your passion.
This is very important when creating a website related to a specific niche one you will find will attach more interest for that group of readers you are seeking to help for their benefit.
How to turn your passion into a profit
Now we are starting to understand your passions, let's look at the best way to turn your passion into a Thriving Business online.
Now you understand what a Niche is, let's go to the next critical stage, creating your website.
One where you can introduce your passions to the world and learn how to earn from your desires.
You can still learn and earn along the way while creating content for your readers using some of the examples I gave above or what your true passion may be.
The technique is the same, finding that specific passion, just topic.
You are building your own Brand with your website.
It is here where your website comes into the forefront.
The first two parts I mentioned in finding your passions and selecting your niche are the first and most essential parts you need to know before creating a website.
You have made your list and read some examples above; you are already off to a great start when creating a website.
Don't worry if you have never created a website before or, for some, haven't learned the right way to do so, and want to benefit from learning how to monetize it to become successful using your passion and creating an income in life.
The significant part is that this could be part-time or full-time, depending on the life situation.
Don't quit your day job yet. 
I would suggest you not quit your day job for now as creating a website takes time as you are building a solid foundation for your online business and blogging (creating content) on your website relating to your passion.
The examples mentioned above with fishing for Trout, using rods, other gears, and techniques are to start with.
The same for Fitness, where you find your passions for the specific group of people you want to attract to your website.
These are great starting points to write about for the benefit of your readers.
When creating a website, you do not need technical skills as you did years ago.
You can quickly learn how to do this with the right training, and using WordPress is the best way.
Don't worry about other drag and drop website places.
You will find many of these will take longer to rank and see in the search engines if you are lucky.
When you need to add different aspects to build your site, you have to pay them extra to do so.
These are usually the hidden cost; they don't tell you to hook you in.
When you can easily do it yourself, even for free at the start, you can then see how it goes if you want to find success online later.
Creating a Domain Name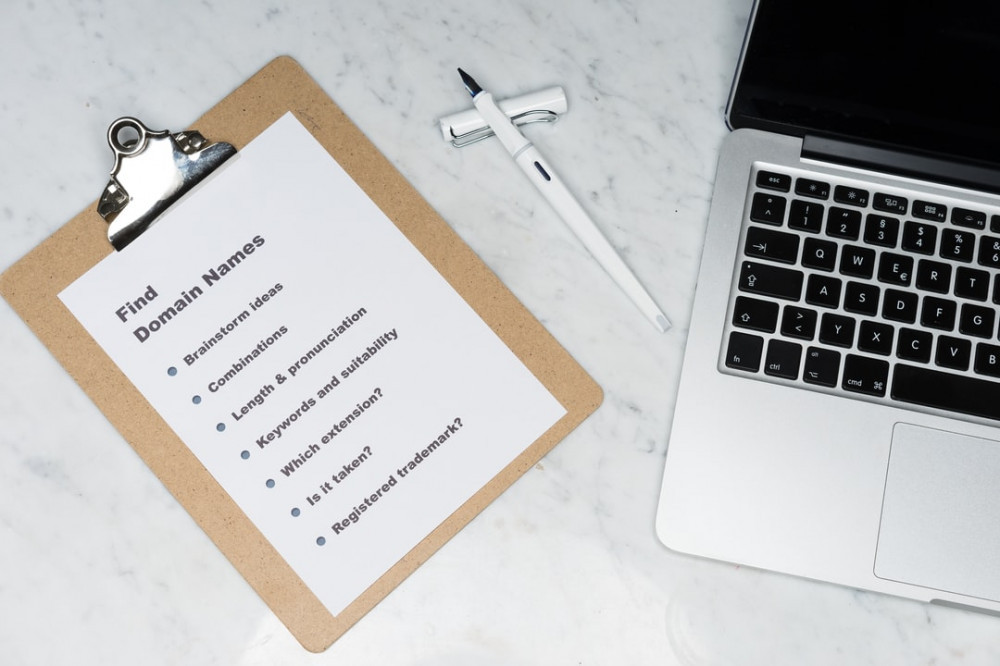 This is where your passion and niche come into effect.
A domain name is what you will see at the top of your browser.
For example, when you look above your browser at the time you will find my domain name for this website is called https://successfulaffiliateru.com/
This is where you are now. The same will be for you, but your domain name showing your niche will be about.
Now what I am going to share with you is the training platform I started to use for the last seven years I have been there.
This platform has been around for just over 15 years, which is unheard of these days.
There are so many scams and fake places that promise you the works, cost thousands, and they always added more upsells you need to pay more to say you need this.
Many such places have little to show for it but in the meantime, hit your hip pocket hard.
I have been there, done that, and lost thousands in the process until I found Wealthy Affiliate.
Free training to try
When you initially sign up, you will receive training to get you started in the right order if you wish.
As mentioned above, you are finding your passion, selecting your niche, and creating your website.
These two areas are just two of the five lessons in Level 1 you receive, the best part, it is free to start.
It is free to give you an idea of creating a website using your passions and niche and how to build up that website even with a free theme your website is based on.
This is a great way to see if this is for you, and you can even give it a go for seven days with a couple of added benefits during those days.
SiteRubix
You will also have a free sub-domain website to use.
If I use my website as an example https://successfulaffiliateru.siterubix.com/; as you can see, the wording SiteRubix is added to the standard domain I have.
This is SiteRubix example is not a real domain.
I have to show you what it would look like for you when you first create your free website.
Remember this is all for free to try out
Should you feel this is for you and want to be serious in creating that thriving business and earn even more later, you take the next option to become a premium member but only if you wish.
If you do, I will be there to welcome you and the two Co-founders and help you along should you have a need and want to learn more.
There is a community of like-minded members who have various niches in life; some are starter members like you, and others are super affiliates who earn over $10,000 per month.
Even these super affiliates help fellow members, regardless of how successful they are.
Many will find time to help and support our fellow members; in fact, you will find this becomes a close-knit group that will feel like a family than just members, as you will find out.
Now don't get your hopes up high about earning that much initially.
There are vital and essential steps to take along the way, all covered in the first ten free lessons you will have available.
Two of which I already mentioned at the step but in more detail.
Commitment and taking small steps
Please know that success doesn't commence immediately.
There are no quick rich ways to make money online; they are full of scams and fast self-talking fake gurus.
You are learning to build a website and learning to gain trust from your intended readers along the way.
As you are writing for your visitors you are helpiing them understand what is available and not just chasing money.
When creating a business online and making your passion into a thriving business takes commitment and effort to make it happen.
So start by taking baby steps along the way.
You are there to help share your passions and help solve problems others may be having with your knowledge and skills.
In turn, they will respect that, and whatever you promote along the way, they will trust you and buy from what you have on offer with the solution and support you give them.
Solving Problems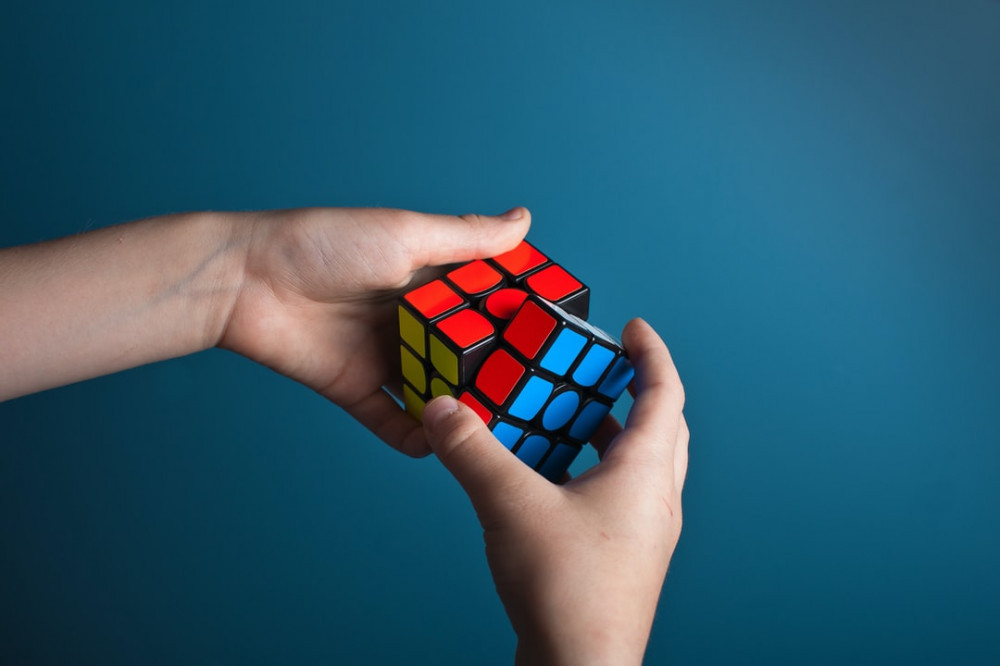 You will find that many of the best and most successful businesses have the same idea in mind.
They are there to help solve problems and add value to what their readers want to know and have for their benefit.
That is why I mentioned at the start finding your true passion, one where you can work out what the problem is and how you can help solve the issue.
This way you are helping and offering your readers what is of benefit to them.
Like I mentioned about fishing, why is it working for you when others struggle to catch fish nearby.
Conclusion
Now that you have learned more about the best way to select your passion and find your niche in life.
One that you can add value to your readers.
This is an excellent opportunity to take the next step forward, create a website with your passion, and learn how to start that thriving business along the way.
As I said, you can start to learn for free, no credit card required, and no pressure to advance further if your feel this is not for you.
So now is your chance to go forward, so take action now and enjoy turning your passion into a thriving business and enjoy your life as intended.
Full of joy, happiness, and gratitude for what you have to share with others by doing what you love and love what you do.
You are undoubtedly worthy of success in your own right and thoroughly deserve to achieve more.
Much more in life than working for a boss and being told when and what to do.
You will also find less stress and more happiness in your life with yourself and with your family.
They deserve happiness too.
So this is your chance to make a positive step forward for yourself and your family.
I will see you on the other side and would love to learn more about you and the passions you wish to share with others.
Take action now and enjoy the fruits of your labor as intended in life.
Wishing you a fantastic career online, let's make 2022 your year of success.
Yes, I Am Ready To Be Successful Online.