Do you want to learn how to be an affiliate marketer? Then Affiliate Marketing for the Beginners is for you. By learning how to create your own online business.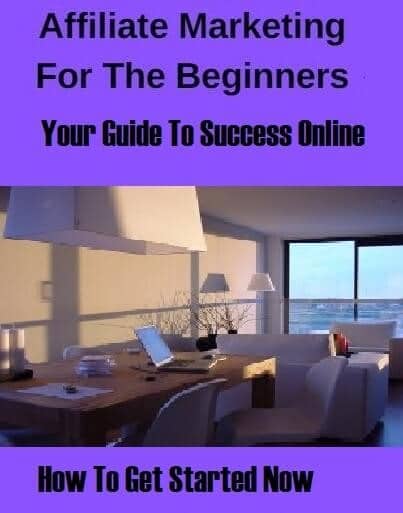 Do you want to earn and make money online? Well, before you think about that, learn the No 1 tip, all beginners need in Affiliate marketing if you want to grow as a successful affiliate.
Learn the most crucial tip you need to know before you start getting your domain name registered for your new website.
The No 1 tip for any beginners dealing with Affiliate marketing is Finding Your Niche.
But not any niche you need to be specific, as explained below.
Too broad and you will face stiff competition, and you will struggle; this is one of the main reasons people give up and fail with any form of affiliate marketing online.
So you need to look at it differently.
What is a Niche, you ask?
A niche is a group of people looking for something specific to their needs?
For beginners wishing to commence in affiliate marketing, this will be your first focus on before you think about creating that beautiful website of yours.
Just clarifying regarding your niche, did you notice part of what I said on what a niche is?
A group of people looking for something specific to their need, these are the two vital parts of selecting a niche.
When you are creating a website, you will be creating some pages, and lots of posts relating to that specific niche in one way, shape, or form.
You will be writing to your audience (a group of people) that relates to what they are looking for (something specific to their need) and not for the search engines when thinking of ranking your content with the big search engines such as Google, Yahoo/Bing.
Remember the old saying the customer always comes first?
The same goes for your website; the customer should be the first one you should be thinking of when creating your content.
Ok, so let us break it down as this will give you an idea on how to select your niche.
All this should be thought of before you grab a domain name and before you create a website.
It's called planning ahead of time this is vital to your future website success online.
So the best way to start is to sit down somewhere quiet and use the old pen and paper.
The reason I prefer writing ideas down on paper compared to sitting in front of the computer is that you can easily get distracted.
You see, an email message pop up, or someone just posted something on your social media page like Facebook, Twitter, Pinterest.
Before you know it, you are reading someone's messages then replying to that person. You then look at something while you are there that grabbed your attention.
Next thing you know, you have lost hours in what you should have done before.
A common term for this is known as procrastination; if you are not sure of what this relates too than you can read further on What is procrastination after you complete what you are supposed to do now.
So with your pen and paper, find a quiet place where you won't be distracted; the library is a great example.
You can also be in your bedroom, sitting not lying down and listen to some music while working on what I am about to say.
Ok, all set? Are phones off or on silence?
Firstly it's best to have an interest in that niche that way; you will tend to have more authority when you create that great content required for your website. (More on content material later)
Before we look at ideas for a niche, one thing you will need to think about is how broad of a niche it is as when it's too broad, the competition you are facing online will be huge and unless you are already a well seasoned expect you will struggle.
Then again, if you are an experienced expert, I would question your skills if you are reading this.
 Here you will find many not all types of Niches you can write about.
 Let's say you have an interest in health
As you know, health covers a plethora of ideas and forms far too many to mention in one post on your website.
Health is far too broad of a niche to use, so what you need to work on is to brainstorm and break it down further.
What type of health do you think about writing?
Is health about weight loss?
Is health about fitness?
Is health about eating healthy foods?
Even this has broken down some aspects relating to health, but wait; there's more!!
Still too broad of a niche to use. You need to break it down further.
Weight  Loss
What type of weight loss do you want to write about with your audience?
Do you want to lose the fat around your body?
Do you want to lose weight because you have diabetes or have a particular health issue that requires you to lose weight?
Do you want to lose weight? (without going on a diet).
Is the weight loss for a particular age group?
Now we are starting to get more specific to the needs of those groups of specific people you will be focusing on your content.
You will be working on selecting your niche, so by breaking it down to a particular need, that group of people has an interest in what you have to offer.
The same would go for fitness. 
What kind of fitness are you thinking?
Do you want to use weight to tone your body or for gaining strength and body mass?
Are you thinking of using weight for bodybuilding?
You see how this is getting more specific with fitness.
The other one I mention is about eating healthy foods.
Here you would work on, are you talking about vegan foods and dishes?
Are healthy foods relating to specific issues such as Diabetics or topics relating to the liver?
Are you talking about healthy foods that are not processed and are organic?
Again this is being specific when selecting a niche.
As you see, all these ideas are still relating to health in one way, shape, or form.
Again, not everyone is interested in gaining body mass for bodybuilding, a meat-eating person won't most likely visit your site if you are talking about vegetarian or vegan type foods, and vice versa.
Remember, you are focusing on that particular group of people that are looking for something specific to THEIR needs.
These people will be who you will be thinking of as your audience when writing your content on that specific topic later on once you have chosen your niche and domain name.
You can read more on domain names here, but briefly, your domain name should be related to the niche you have selected.
It can be slightly broader than your niche as it allows for some expansion later down the track as your website develops but not the other way around.
Let's look at some ideas on how you can find and select your niche.
As I said with pen and paper in hand, write down all the interests you have.
Regardless of how trivial you may think, you will be surprised how pleasing your niche would be.
Here are some more ideas for you.
Remember, with these ideas; you can break them down further as I just did with using health and broke that down.
Gardening:
Is there a particular form of gardening you like for example growing various types of roses.
New-Age lifestyle:
Are you focusing on a particular lifestyle relating to the various forms such as healing, self-help books, crystals, meditation, etc?
Biking:
Do you do cross country biking, are you just into biking for general health and fitness (this can spit up further as well),
Do you repair bikes perhaps you could create a website and have people in your local area know about your business?
Fishing:
Do you do beach fishing; fly fishing, deep-sea fishing, rock fishing, freshwater fishing, and underwater fishing.
That is just fishing I haven't even mentioned types of fish to catch, rods, and reels, along with best baits to use or hooks, lines and sinkers so you have heaps to choose from fishing alone.
Quilting
So these are just a small fraction of what you can write down you may even have an interest in quilting, and there are different forms there, what type of patchwork and how to do it with the techniques and tools of the trade, do you love quitting for bedspreads or smaller forms of quilting.
Write down all your interests, it could be 15, or it could be 50, no matter what it is, write it down regardless of how irrelevant it may seem to you.
Even included stamp collecting to your list,
Do you love playing video games? What type are there and what equipment you use?
There are many websites just on gaming on the video side.
Once you have created your list, then you start to break it down further think of your list as a vast niche that is too big to focus right now.
Now you need to select say five of the most compelling interests you have.
More so if you have good knowledge or experience in (don't forget your work experience for a particular job.
For example, you may have accounting experience perhaps you wish to create a business, and your niche could be on Tax preparation or giving financial advice provided you are qualified) this could become your own business.
Your website will enhance and attract those people wanting financial information or have their tax returns completed.
That can be a huge niche to have if you have that form of experience.
From those five niches, bring it down to three and then select the best of the three and work out how this niche will relate to my future prospective audience that will come to my website.
Once done, congratulation, you have found your niche.
You are now ready to take the next step and get your domain name.
I have provided a link earlier under domain names but here it is if you don't want to scroll up.
The other part that is vital to your success is getting the proper training.
One where you can learn the right way with your online or affiliate marketing. 
You will learn how to build a solid foundation to your website and learn ways on how to earn money online, all this while you grow your website along the way.
This training is the best I have seen, and you can even start for free to give it a go and see if this is for you.
To visit, you can look here and make up your mind on how successful you want to be with affiliate marketing, be it a beginner or someone with some further skills.
I do hope this has given you some further insights on the No 1 tip for Affiliate Marketing in selecting your Niche, the rest of the training is covered below but here is a breakdown on what you can learn to begin with.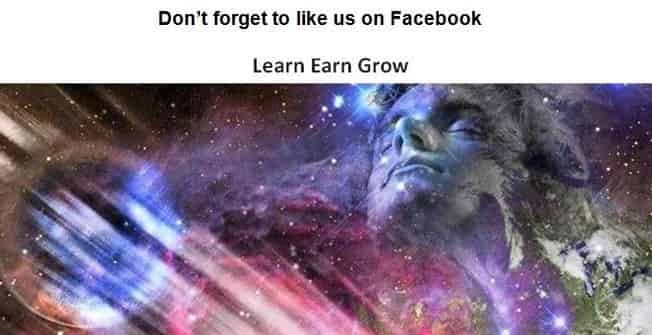 I will see you on the other side of success.